Dispatching of Interpreting Guides, Assistant Guides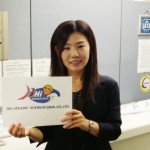 "Assistant guides" are interpreters that hold tour conductor qualifications.
They perform tour conducting services only, and do not give any guideings.
Language
Half-day
Full-day
Assistant Guide
Chinese
¥18,000
¥30,000
English
¥20,000
¥32,000
Interpreting Licensed Guide
Chinese
¥23,000
¥33,000
English
¥25,000
¥35,000
1. The rates in the table are estimates, including tax for the standard Half-day (4 hours: 9:00am-1:00pm) and Full-day (8 hours: 9:00 am-5:00 pm) working hours.
2. Please inquire separately to us for the rates of working hours other than Half-day (4 hours) and Full-day (8 hours).
***Extra 20% will be charged for working in early morning (before 8:00am) and late night (after 10:00pm).
3. Please inquire separately to us for any other languages than English and Chinese.
4. The maximum working hours is 12 hours.
5. Booking has to be made 14 days before the day of dispatch.
The following ADDITIONAL fees will be charged to the above rates:
1. Traveling fee (between own residence and starting/ending points)
2. Meal fee (Lunch: JPY 1,000 and Dinner: JPY 1,500)
3. Accommodation fee if necessary
●Payment Policy:
The guide fee must be paid 14 days or earlier counting from the day preceding the start of the tour in Japanese Yen.
●Cancellation Policy:
If the guest cancel their participation due to personal reasons after submitting their application, they must pay the prescribed cancellation fee. The reference date is the day our company confirms receipt of a request to the effect during our business hours.
| | |
| --- | --- |
| 20 to 8 days before, counting from the day preceding the dispatch of the vehicle/ start of the tour) | 20% of tour fees |
| 7 to 2 days before, counting from the day preceding the dispatch of the vehicle/ start of the tour) | 30% of tour fees |
| The day before the dispatch of the vehicle/ start of the tour | 40% of tour fees |
| On the day of the the dispatch of the vehicle/ start of the tour | 50% of tour fees |
| After the dispatch of the vehicle/ start of the tour with no communication and non-participation | 100% of tour fees |